I don't just paint, my hands are always busy. Sometimes I have an urge to make something with wool or with wood or with plaster, so here are some samples that might interest you.
If you're looking for a modern oil painting there's a huge choice of original art to buy here direct from the artist.
Whether you're looking for an abstract landscape or a selection of calming seascapes, you'll find colourful artwork and bright pictures here.
A painting can breathe a window of fresh air into your room and there's no need to know anything about art. Just see what you like from the pictures on canvas here in my Stonehaven studio and whatever you choose I can send the painting by post.
As you'll see whilst looking around the website, there is plenty of artwork under £100 and even some of my rustic crafts. See the page about Payments and Delivery for reassurance and be sure to contact me if you'd like further info or more photos of a piece before making a decision.
Bag with Blue Check Ribbon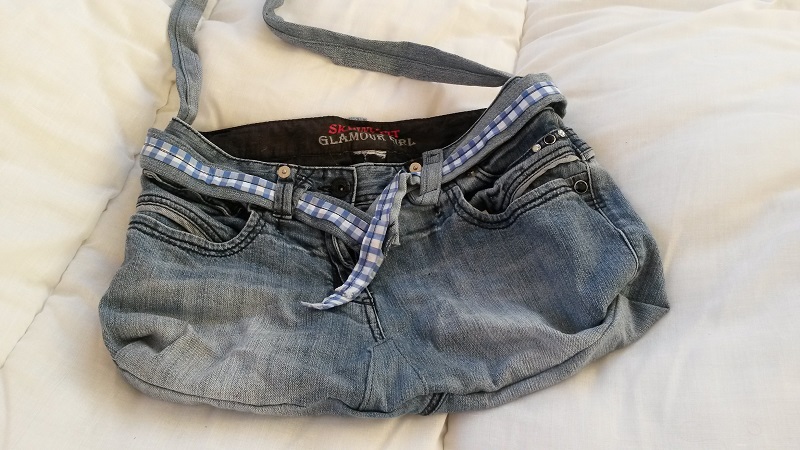 £ 20
Substantial and robust bag made from old denims and decorated. Ideal for carrying books or heavy items like grocery tins. Fits over the shoulder and has at least 2 external pockets. Price includes postage in UK
Bag with Dark Denim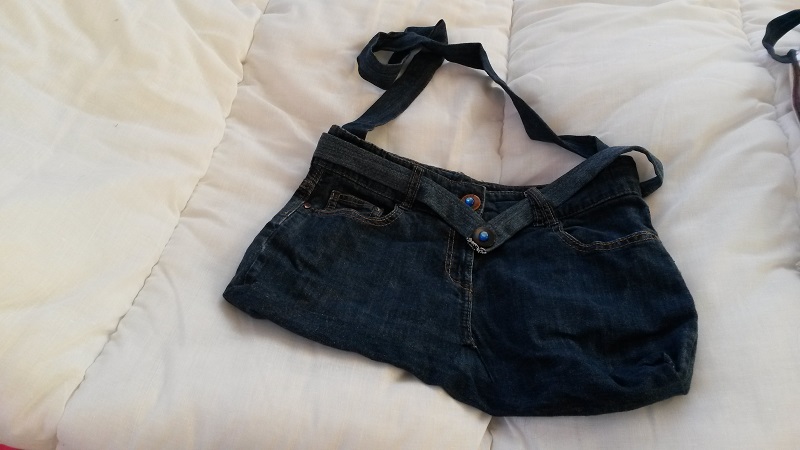 £ 20
Substantial and robust bag made from old denims and decorated with buttons. Ideal for carrying books or heavy items like grocery tins. Fits over the shoulder and has at least 2 external pockets. Price includes postage in UK
Bag with Tartan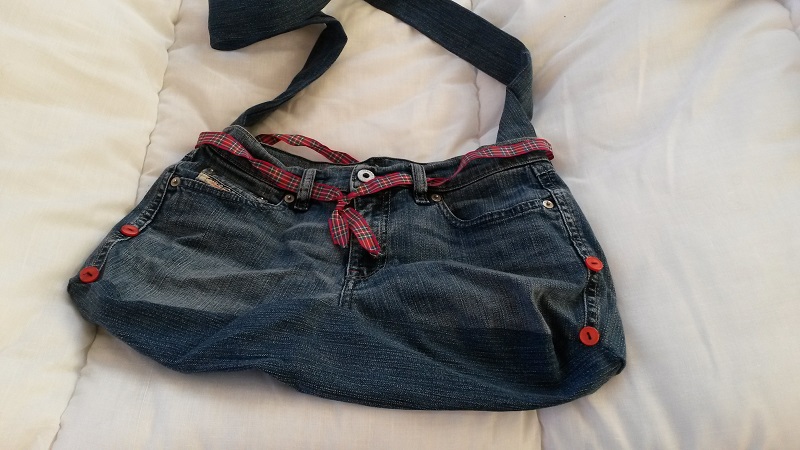 £ 20
Substantial and robust bag made from old denims and decorated with tartan ribbon. Ideal for carrying books or heavy items like grocery tins. Fits over the shoulder and has at least 2 external pockets. Price includes postage in UK
Two Small Bags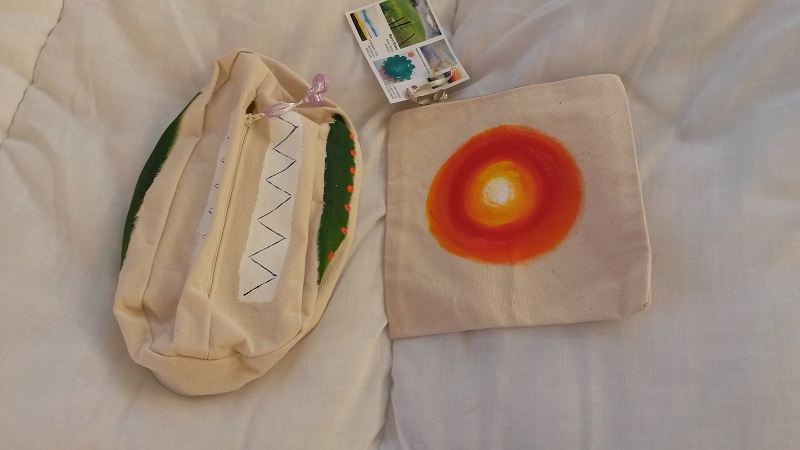 £ 20
Made of strong canvas and each with a zip, these two colourful bags are ideal to use as a pencil case and for other bits-n-bobs. Original and handmade! Price includes postage in UK
Bag with Blue Fluff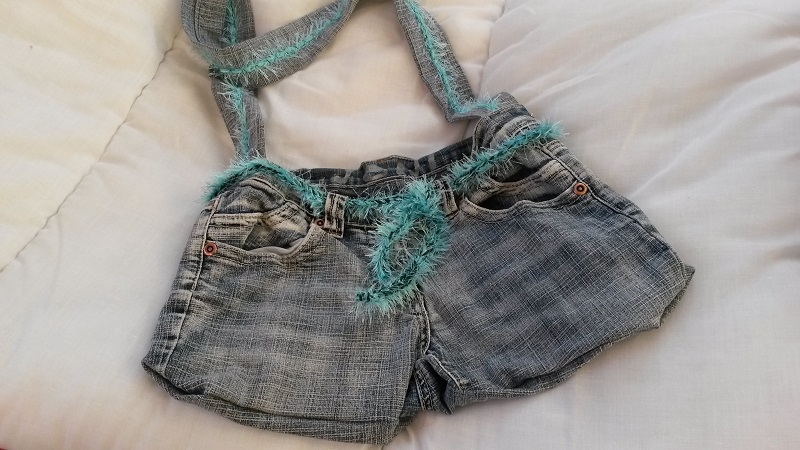 £ 20
Substantial and robust bag made from old denims and decorated with blue fluffy wool. Ideal for carrying books or heavy items like grocery tins. Fits over the shoulder and has at least 2 external pockets. Price includes postage in UK
Doggy Snood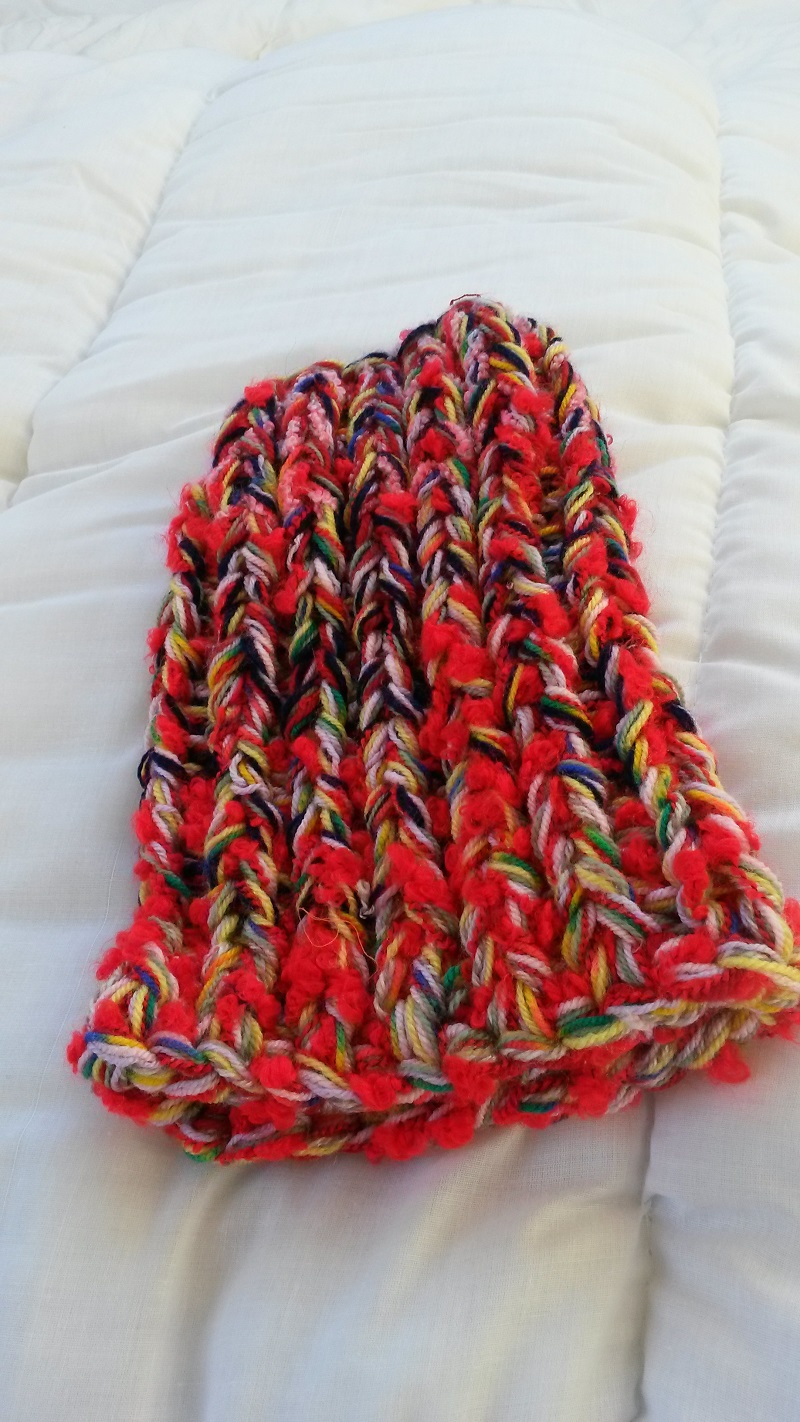 £ 15
Short haired dogs like greyhounds feel the cold in winter like we do, and a dog-coat might not be enough. This simple knitted snood fits snuggly over their neck and ears, if necessary, to keep out the cold. Price includes postage in UK
Bag with Polkadots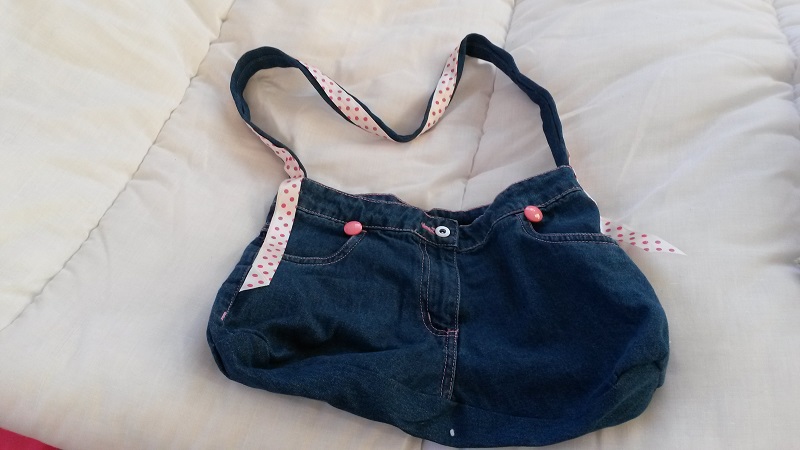 £ 20
Substantial and robust bag made from old denims and decorated with polkadots. Ideal for carrying books or heavy items like grocery tins. Fits over the shoulder and has at least 2 external pockets. Price includes postage in UK
Coat of Many Colours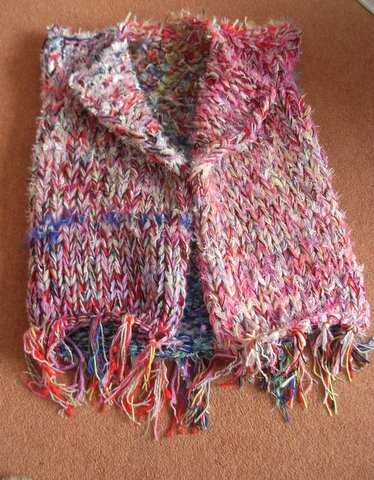 £ 100
Unique and handknitted using Extreme Knitting Needles and about 15 yarns for each stitch, this gilet is warm and heavy and very unusual! It is coat length and wide, will fit over layers of jumpers to keep you cosy. Stand out from the crowd when you wear this beautiful work of art. Price includes postage in UK