Life Drawing is the core skill of the professional artist. The following images are not created for gratification but are proof that after years and years of practicing with an implement, on a blank page, in front of a living model, the artist is able to convey the character and the pose, the atmosphere and the right proportions as well as the beauty of the human body, not to mention the addition of imaginative stylisation in the form of 'artistic license'. The results are pictures worthy of framing and hanging in a bedroom or place of honour.
You can buy these drawings on http://www. original-art-under100.com --- look for Bern Ross under 'R'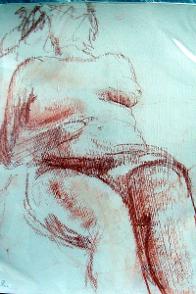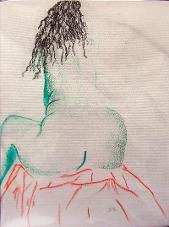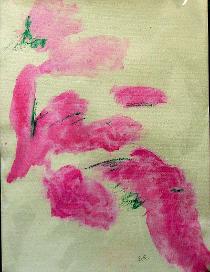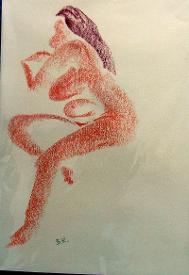 Click once on each image below to see its correct proportions and more detail
Oil on canvas and professionally FRAMED to a high specification. Painting worked from a successful life study where the model sat before the window, the glare cancelling out some of the detail so that the beauty of her shape and weight became prominent. A textured oil painting that's particularly effective on a light wall beside a window. Canvas is 24" x 18" - add some for the frame which is included in the price.
And there is plenty more artwork for sale with FREE DELIVERY
in the STORE!