Since relocating to Scotland all my creative passion has returned with a vengeance. There are more than paintings for sale on this site because I do more than painting, just as when I was a writer I did more than just writing. Sculpture, knitting, sewing, woodwork and DIY all come into the mix!
Dunnottar Abstract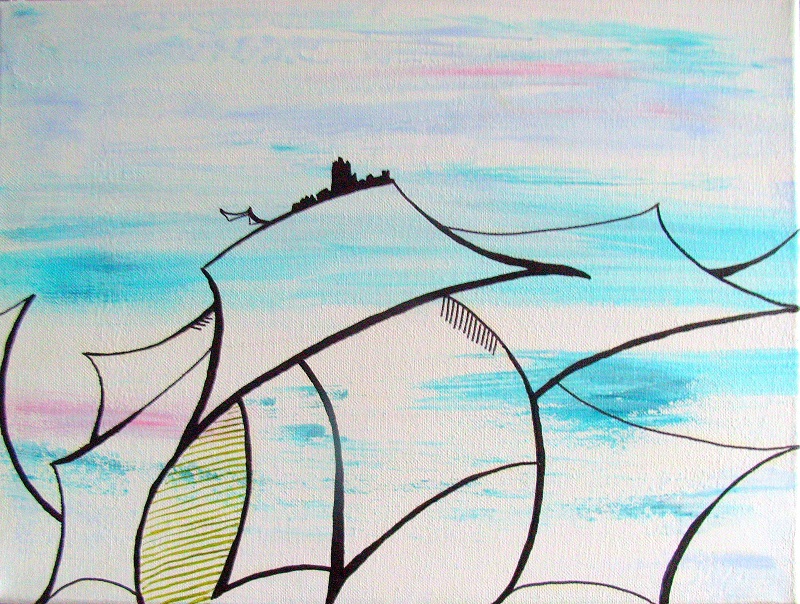 £ 100
SOLD. Sea and sky merge together as the silhouette of the castle on its rocks appear beyond the rolling hills and fields. Unashamedly stylised under the influence of the great artist who *invented* the Squircle, this abstracted version of the famous Dunnottar Castle - soon to be featured in a remake of the Frankenstein movie - is the way I often see it as I walk towards it along the coastal path.
Heavy body acrylic on standard canvas, ready to hang with a cord at the back. 16inches x 12 inches
Price includes P & P with tracking and insurance within UK. There MIGHT be extra to pay overseas - please enquire.
See the page about Payments and Delivery for reassurance and be sure to contact me if you'd like further info or more photos of a piece before making a decision.
It's a Scream
£ 100
Plaster sculpture painted white with masonry paint, approximately human-head size on an integral plaster plynth. Could be used as a stylish doorstop but looks good on a shelf in a minimalist setting. Very solid construction, built around a wire framework. Not suitable for outdoors but ideal for a conservatory. Price includes postage.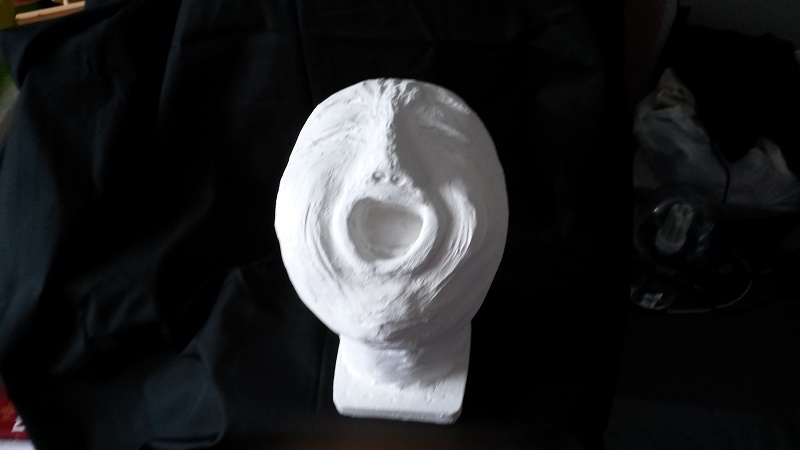 It's A Scream - sculpture. displayed here against a black cloth.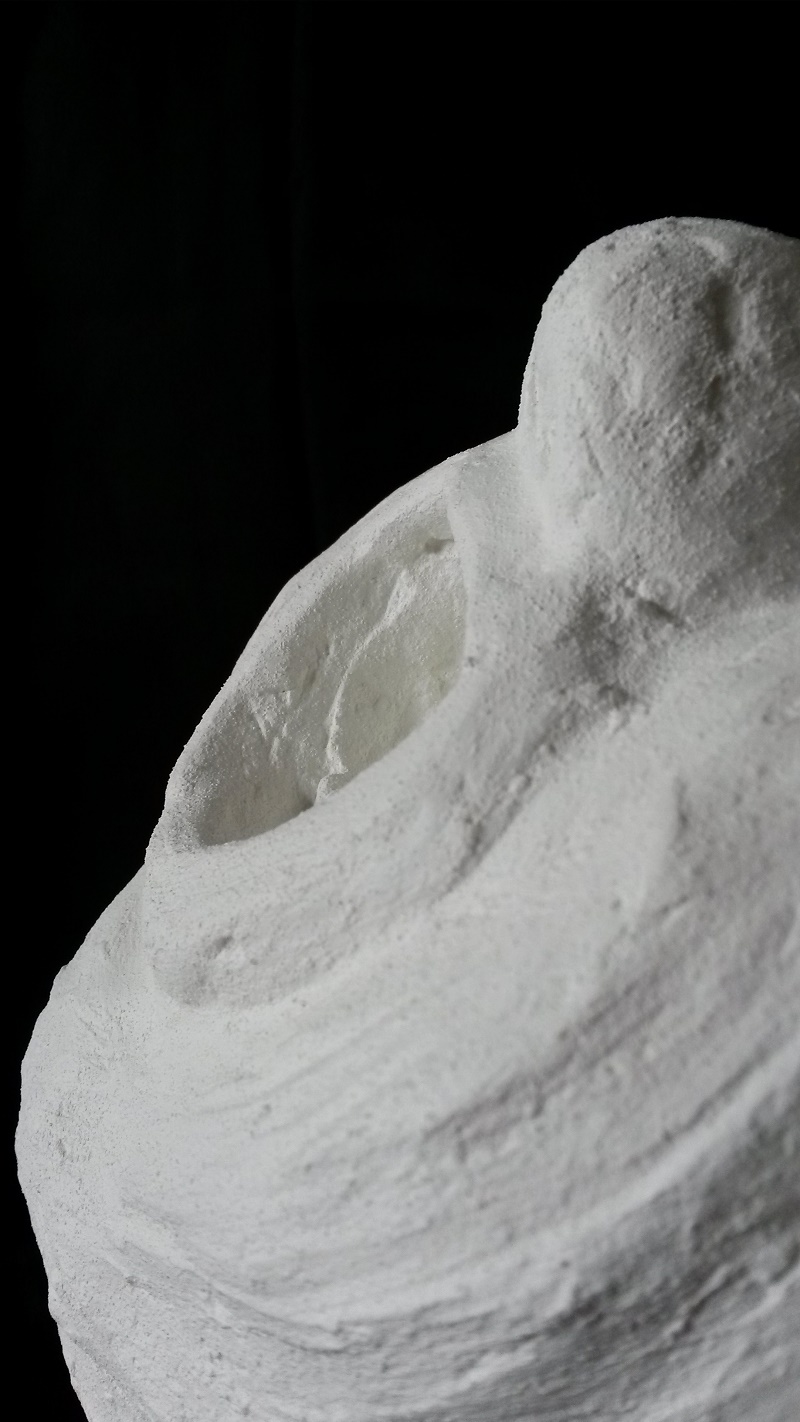 It's a Scream - close up
Fine Art by Post
with Scotland's beauty in mind
You'll find colourful artwork and bright pictures here, inspired by Scotland because living in this landscape with the magnificent skies and sea views creates endless new ideas that have to be pursued.
If it suits your colour scheme or will add that much-needed brightness into your room, this is the painting for you. Original oil painting.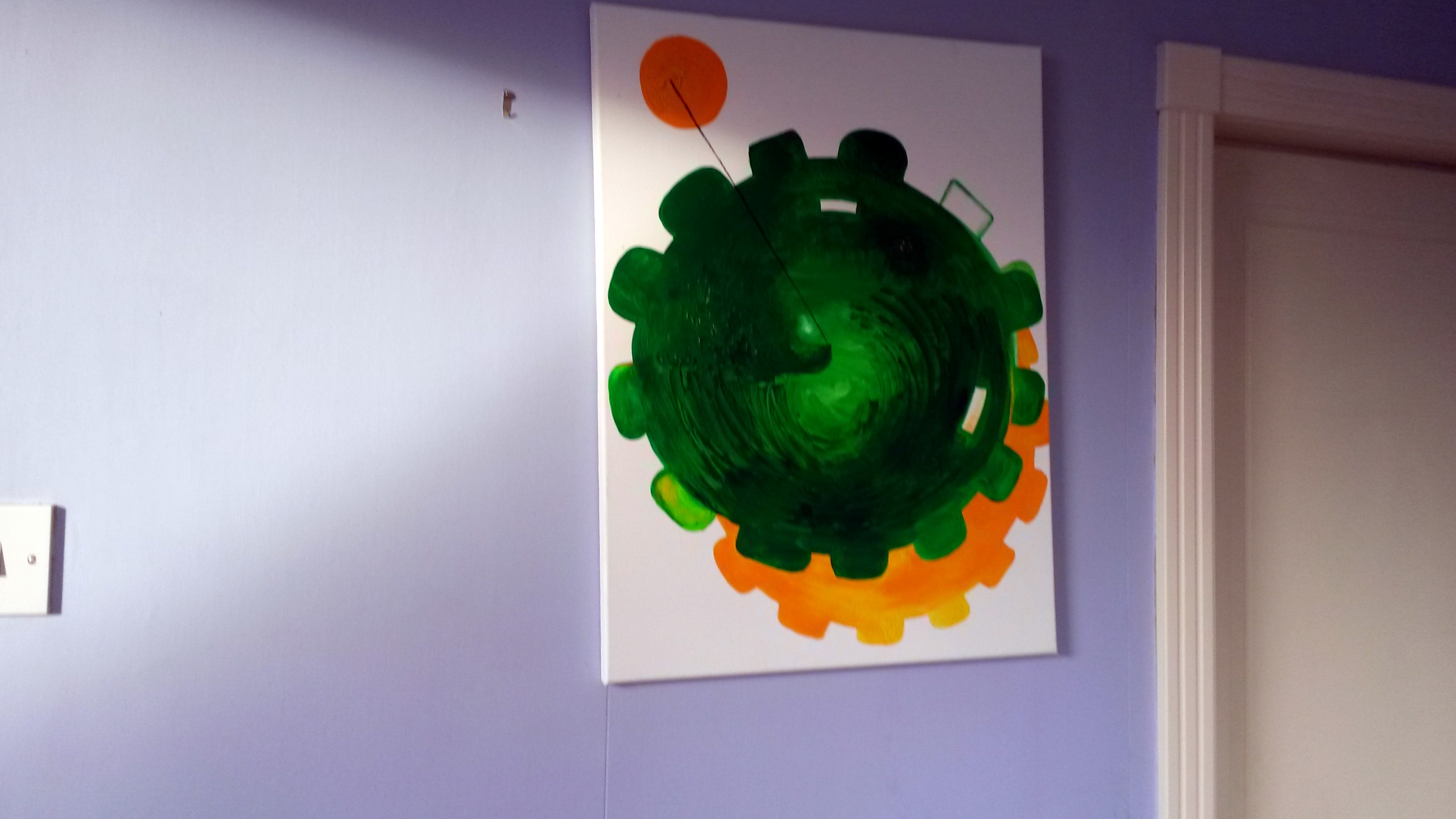 Here is a closeup view of some textures in Playful Cartwheels: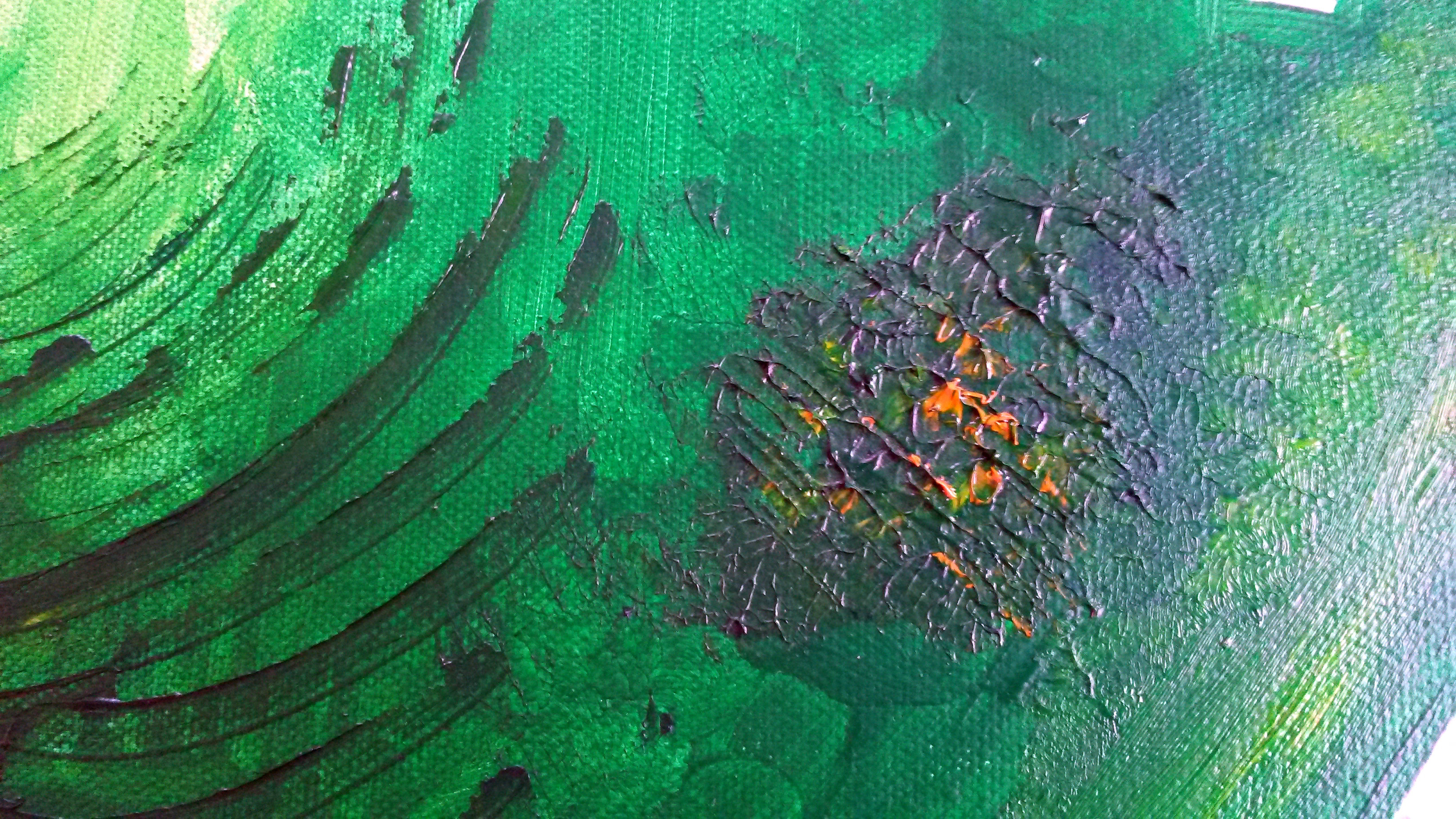 With free post and packing, this is a bargain piece of original contemporary art.
A painting can breathe a window of fresh air into your room and there's no need to know anything about art. Just see what you like from the artwork here in my Stonehaven studio and whatever you choose I can send by post.
Make big savings on multiple purchases.
Get in touch
to discuss the work you like. :-)
Mother's Instinct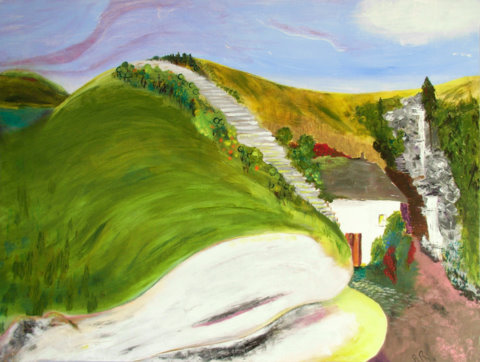 £ 75
Giclee print, mounted.
The original canvas painting is now sold but I do have a giclee print (limited edition of 1 ! ) available - mounted and with cellophane for protection - for just £75.

(Although this is a semi-abstract, I have seen a view like this near Invermark Castle in Angus. A beautiful spot by Loch Lee.) Price includes free P & P (Special Delivery with insurance) anywhere in UK. Overseas equivalent by arrangement.